The wedding is certainly one of the most important days of your life, but organize it to perfection can be really complicated. Maybe you are already well under way–the clothes are ready, the investments were sent, the venue and catering are waiting for you and the wedding list is nearly finished. But as the wedding day approaches, you begin to wonder if, by any chance, you forgot something. Don't worry, it can happen! But the important thing is to keep in mind the 6 things that bride and groom can't possibly forget. What are?
1. Faiths & bouquet
Unfortunately, it happened several times that the bride and groom media or forget home these small but fundamental elements. Therefore, the suggestion is to think about it for time, to delegate the purchase bridesmaids (if you don't have time to do it yourself) and do a check before the big day and even before getting into the car that will take you to the celebration… You have everything with you?
2. Gifts for the witnesses and any bridesmaids
Buy the gifts for those who will accompany you to the altar is not a task to be put off too. Think of something special and personal, and give gifts to witnesses and bridesmaids before the wedding. By doing this, you will have one less thing to worry about and that you can no longer risk to forget.
3. Emergency kit for brides
Since prevention is better than improvised, the advice is to bring some mints to freshen breath, some candy for any sugar drops due to stress cumulated and handkerchiefs to dry the tears of happiness. All this will come in handy for both the bride and groom, but don't forget the other important allies of the bride: the patch for blisters (unavoidable with new shoes), nail file, a spare pair of pantyhose and a small sewing kit.
4. The official photos that should not be missed!
The photos are used to make sure that your emotions remain indelible over time. So try not to forget to immortalize with your family: parents, brothers, sisters, grandparents and close friends should be the first on the list, at least not you risk finding yourself without photos with the most important people in your life!
5. Have a plan B in case of rain
Even if you have set the date in the spring or late summer, remember that time can play tricks on you! Therefore, prepare a plan B. Indoor location includes a part where you can possibly get around? You have to assemble the elegant gazebo or marquee? When it comes to marriage, a plan B in case of rain is always handy!
6. Remember to smile
Stress and anxiety can be felt, but remember that this is the happiest day of your life and you shouldn't let you spoil from agitation. A smile calls other smiles. So, smile will help you: remember to do so and soon you will forget about all the stress!
Gallery
Healam 12 Vital Secrets For A Beautiful Married Life …
Source: healam.com
fat bride
Source: cluesarena.com
12 Stylish Pakistani Groom Mehndi Dresses for This Season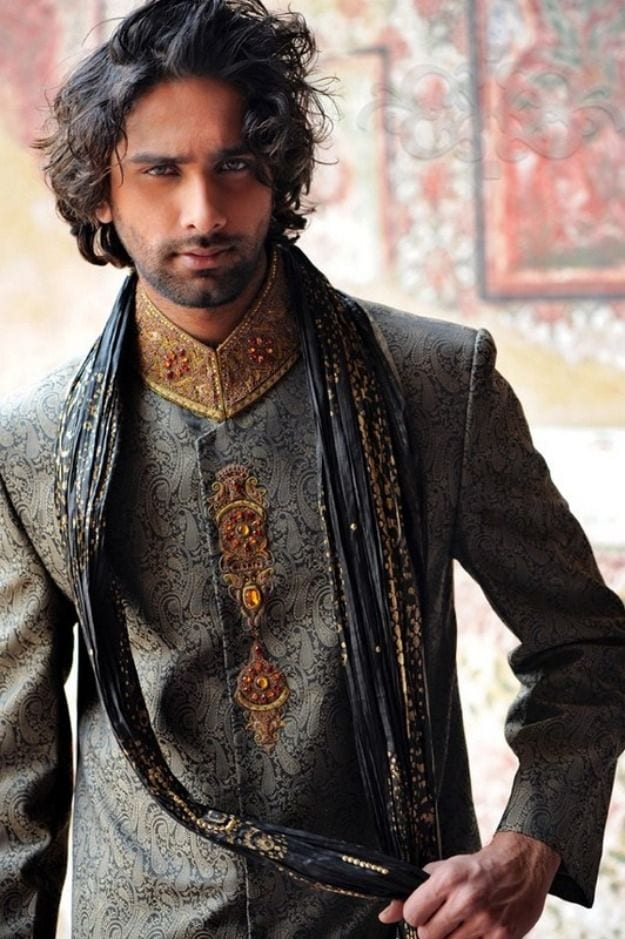 Source: www.outfittrends.com
Bride Entrance Songs (For Church)
Source: www.mydreamwedding.ie
RSVP Card Insight & Etiquette
Source: theeverylastdetail.com
5 DIY Home Décor Ideas For An Indian Wedding
Source: stylehub.shoppersstop.com
SPARKLE | plus size bridal gowns | Sacramento CA
Source: sparklebridalcouture.com
Mother Of The Bride Dresses In Plum Color
Source: www.guanqiao888.com
Napkin Folding Weddings – 40 Ideas For A Beautiful …
Source: www.humideas.com
Beach Wedding Groom Attire Idea
Source: her101.com
Top 8 Health Benefits of Lemongrass
Source: zigverve.com
6 Tips for seniors to ease arthritis and joint pain during …
Source: zigverve.com
My Must Have Wedding Photos
Source: annaalyse.co
Kimberly Bradford Event Planning & Design
Source: kimberlybradfordevents.com
Napkin Folding Weddings – 40 Ideas For A Beautiful …
Source: www.humideas.com
Napkin Folding Weddings – 40 Ideas For A Beautiful …
Source: www.humideas.com
Musical Chairs
Source: jasonoregan.wordpress.com
Statement Bridal Dresses and Trends that every Bride needs …
Source: bigfday.com
3 Fashion and Styling Apps every girl should know about …
Source: zigverve.com
Gorgeous Bridal Makeup Inspiration Looks To Get You …
Source: www.zumi.co.ke