Like many of you I've spent the weekend collecting images to see in detail what has escaped us in the direct of the Royal Wedding. And one of the images that struck me was to see in the Westminster Abbey to the Reina Sofia sitting with the Prince and Princess of Asturias.
Dear organizers of the Royal Wedding, the situation is a Protocol error. Why? Queen Sofia is sovereign and not heiress, then it should have been on the same line as the Queen Margarita de Dinamarca or the King of Norway.
According to the Protocol of the Royal families, the sovereigns of the heirs; always have preference that is why the Queen of Denmark, by being the longest on the throne was the first followed by the sovereign of Norway. Even as consort, the Queen of Spain should have gone behind Harald of Norway, but never in the row of the heirs.
It is more, Prince Philip, as his father the most veteran King, should have headed the second row, and nor did it. A small detail that surely will not happen in another Royal Wedding. Prince Albert of Monaco, notes.
Gallery
Princess Eugenie royal wedding: How newlyweds celebrated …
Source: www.heraldsun.com.au
Meghan Markle first royal nominated for Teen Choice Award …
Source: www.heraldsun.com.au
Royal wedding: Guide to protocol on Harry and Meghan's big …
Source: www.couriermail.com.au
Royal wedding: Guide to protocol on Harry and Meghan's big …
Source: www.dailytelegraph.com.au
Meghan Markle breaks royal protocol | Photos
Source: www.heraldsun.com.au
Princesses Beatrice and Eugenie say barbs 'hurt'
Source: www.ntnews.com.au
Princess Eugenie royal wedding: How newlyweds celebrated …
Source: www.goldcoastbulletin.com.au
Meghan Markle's wedding speech to Prince Harry planned to …
Source: www.heraldsun.com.au
Royal wedding coverage: Date, how to watch in Australia …
Source: www.geelongadvertiser.com.au
Kate's reaction to LeBron James' royal protocol error
Source: www.doovi.com
Meghan Markle: Is royal life ruining the new Duchess …
Source: www.dailytelegraph.com.au
Princess Eugenie royal wedding: How newlyweds celebrated …
Source: www.goldcoastbulletin.com.au
Prince William and Kate Middleton celebrate five year …
Source: www.townsvillebulletin.com.au
Meghan Markle applied to work on US talk show
Source: www.couriermail.com.au
Meghan Markle look that stole Prince Harry's heart …
Source: www.express.co.uk
What is Royal Protocol for Prince Harry and Meghan Markle …
Source: www.hellomagazine.com
The Tuvalu 1986 Royal Wedding of Prince Andrew and Sarah …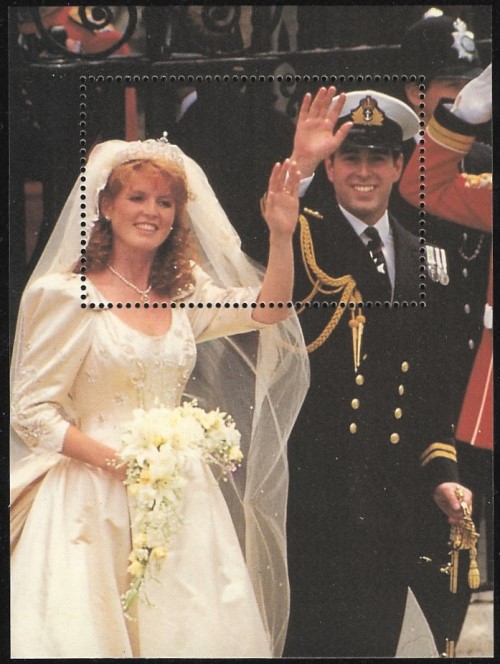 Source: golowesstamps.com
Meghan Markle, Prince Harry's wedding: How to watch royal …
Source: www.heraldsun.com.au
Meghan Markle news: Did Prince Harry's fiancee break royal …
Source: www.express.co.uk
Meghan Markle news: Prince Harry wife broke royal rule …
Source: www.express.co.uk