Introduction
The wedding day is, still and probably always will be, one of the most important days of a woman's life. Although it is dedicated to the couple, it is always the woman the object of attention and curiosity of all. The apparel choice for that day is a very daunting obstacle, and can become a source of considerable stress without taking into account first of all well on your taste, but also the fact that the wedding dress, more than all others, It must be appropriate for your body type. Here are some suggestions for how to choose the best way.
The relevant issues are manifold: height, build, complexion and neckline. The height is fundamental: if you're high you can peacefully choose a style Scarlett O'Hara : wide skirt, even a trail. In this case the tissues may also be a bit 'more structured, like organza, this combination is very useful to enhance your stature and overshadow smaller defects.
If the height is not your forte, you can refer to skirts a bit 'more narrow and glides, that follow the body more naturally. Instead of trawling, which is long, you can opt for a veil, which instead follows a vertical line, helping to stretch your forms. If you get married in a civil ceremony you can also dare wearing large bridal gowns: you will find many models of clothes which, although very elegant, make your figure more quickly.
The Build is a characteristic to evaluate with even more attention. If you have a body with generous lines and soft, you do not need clothes that members will put in evidence: the bride must be always elegant and never exaggerated. Choose a dress with a delicate cut, a thin and very fine fabric, which rests gracefully without bandaging, giving the body what unpleasant "sausage effect". An excellent solution is the empire style, also perfect if you're pregnant: If, instead, you're lean and slender or otherwise have a lean physique, you can wear more fitting clothing. You can even venture a mermaid dress, but always remember the limits of good taste: Never leave little to the imagination! If you're high and you have a very lean body, vaporous forms, both for the skirt for the sleeves, they will help to soften the lines and fill your figure.
The neckline can determine the success of your wedding dress: the risk of ridicule is around the corner, but it takes little to overcome the obstacle. If you have small breasts, avoid large necklines and choose a dress with drapes or sequins on the neckline giving a filling effect. If you have a very generous neckline balconette corsages you avoid putting too show your thanks. The excessive cleavage or shoulders totally discoveries are still not recommended especially if you get married in the Church: it will be appropriate, if you made ​​a choice to do so because yours is a wedding in the evening, complement your dress with a shawl, a more structured level, a shawl lace. If you're getting married in the winter you will most likely need an accessory fur: as well as very elegant, will protect you from an illness; remember that you keep the dress for hours and your comfort is paramount.
One last element to consider is the color, which helps to enhance or flatten a body. Besides the classic white, more suitable for darker complexions, alternatively, to those who have delicate and virginal traits, there are all ivory variations that tend to gold. Do not overlook the possibility of completing the outfit with small inserts, or colored ribbons, which contributes to more firmly establish the overall style of a dress essential or enhance a silhouette without flaws. In the case of marriage in church is not still should exaggerate, while for the civil ceremony or in the evening you can be more daring.
Advice
Never forget:
Remember that the dress should like first of all to you, and that, that day, you have to feel good about yourself.
Gallery
5 Must-Know Wedding Gown Trends in 2015
Source: www.sgshoppingguide.com
Choose the Right Wedding Dress Style
Source: dressesau.wordpress.com
Ana Torres Wedding Dresses III
Source: www.theweddingspecialists.net
Mother of the Bride Dresses: Picking the Perfect Dress for Mom
Source: www.worldoffemale.com
My-Fancy-Bride Blog: Elegant Sheath Wedding Dresses for …
Source: my-fancy-bride.blogspot.com
Mother of the Bride Dresses: Picking the Perfect Dress for Mom
Source: www.worldoffemale.com
Cheap Wedding Dresses UK: Choosing A Wedding Dress …
Source: cheapweddingdressesuk.blogspot.com
Latest 45 Sexy Short Wedding Dresses for Style Lovers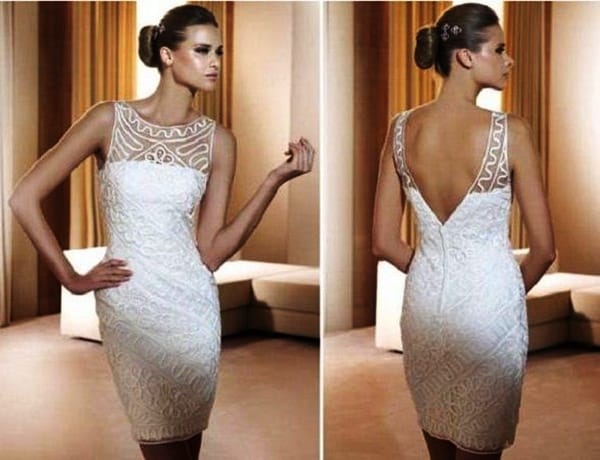 Source: fenzyme.com
Personalized Wedding Cake Topper,custom Wedding Cake …
Source: www.solidrop.net
Are Maxi Dresses Appropriate For An Afternoon Wedding?
Source: www.fabulousafter40.com
Cocktail Dresses Ever Pretty He03632 Short Cocktail …
Source: www.solidrop.net
Backless Wedding Dress Style Weddings Los Cabos
Source: blog.styleweddingscabo.com
Personalized Wedding Cake Topper,custom Wedding Cake …
Source: www.solidrop.net
Beach Wedding Dresses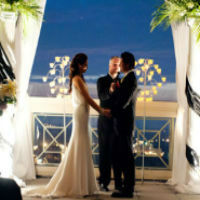 Source: www.ocwedding.org
17 Gorgeous Half Up Wedding Hairstyle Ideas
Source: weddingwoow.com
17 Gorgeous Half Up Wedding Hairstyle Ideas
Source: weddingwoow.com
4 Ways to Choose a Wedding Dress for Your Body Type
Source: www.wikihow.com
How to Choose the Right Wedding Dress for your Body Type
Source: www.bestforbride.com
How to Choose Your Wedding Dress for your Body Type
Source: www.styleinspirationanddesign.com
How to Choose the Right Wedding Dress for Your Body Type
Source: wmnlife.com