For the bride who wants to keep her hair the day of marriage, there are original ideas and chic. How to make your own unique hairstyle, without resorting to the harvest? The trick is to play with colors, textures and accessories, to give that extra touch of style. And speaking of style, before opting for loose hair, established the kind of look you want to show off, always try to enhance your face and match the dress hairstyle. If you're still undecided, here are some simple tips for finding the mood for you.
The bride's hair: cuts and volumes

Loose hair for the bride: how to make them perfect for the big day? First, clarify a fundamental question. Short or long? Here you can completely change the look: the length of the hair must be weighed carefully, perhaps together with your hairdresser of trust, that is sure to advise you. If you have a round face, you can really pick any type of cut, while for those who have a form of the elongated face and a pronounced jaw, the advice is to avoid excessive lengths and playing with the volumes. Another important question: yes bangs or no bangs? If you have delicate features you dare, best if the hair is smooth, to avoid frizz. Otherwise, opt for a nice side clump, or leave discovering his forehead and play with other elements. Often those who decide to keep the hair loose for the wedding look inclined to blur, excellent choice to add volume and smoothness to 'hairstyle. There are few brides who do not choose curls and waves, the straight hair may not make the best face and look. The secret is to play with asymmetries: with a lateral row or Swish hairstyle will give a chic touch and back to straight hair loose on her shoulders. Last question, before moving to the type of hairstyle: the color. Revolutionized not your look on the day of the wedding, remember that during this important time you have to be totally natural, feel comfortable, do not overdo it with paint and colors.
Be yourself.
Which hairstyle choose?
Once established these basic details, you can pick the 'hairstyle. Of course, talk about hairstyle for a look with her ​​hair seems a contradiction, but the details are very important, especially when it comes to detail. If you have long hair, you can create twists in the neck to have a natural wreath and hold the hair in order, then leaving them soft shoulders. You can also take them to the side, fixing them with a paper clip, or collect them behind with a flower. Much in vogue in recent years, the low-side tail, which allows to bring the soft hair on the shoulders, but without letting mussed. If you want to give a retro touch to your bridal style, try with a nice dollop wave, very fifties, or with a fold curled toward the back, for a look twenties. Or, if you're more for the hippie style, you'll have to do is wear a crown of flowers and let the free hair in the wind.
Accessories are everything
The bridal accessories are very important, because it can give you that chic touch you were looking for. For example, try tiaras, crowns, flowers, or even wear a nice hat wedding, there is no easier way to find the right style. Of course, do not forget the classic headscarf, which combined with loose hair will complete your look with elegance, with the right romance.
Gallery
Top 20 Down Wedding Hairstyles for Long Hair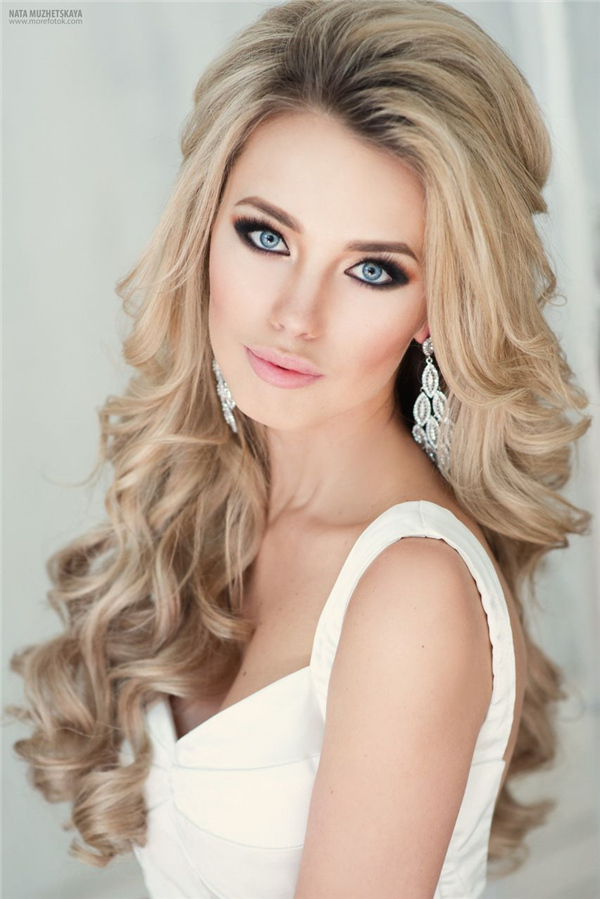 Source: www.deerpearlflowers.com
Wedding Hairstyles For Long Hair
Source: www.beautifulhairstyle.net
Wedding Hairstyles For Long Hair Down Wavy
Source: hairstyles.flatheadlake3on3.com
23 Stunning Half Up Half Down Wedding Hairstyles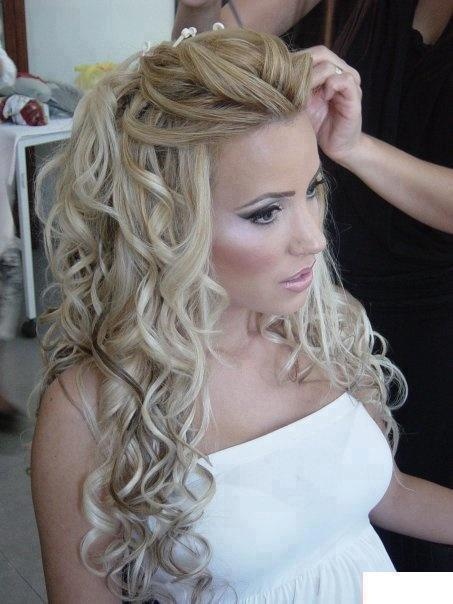 Source: www.prettydesigns.com
Top 20 Down Wedding Hairstyles for Long Hair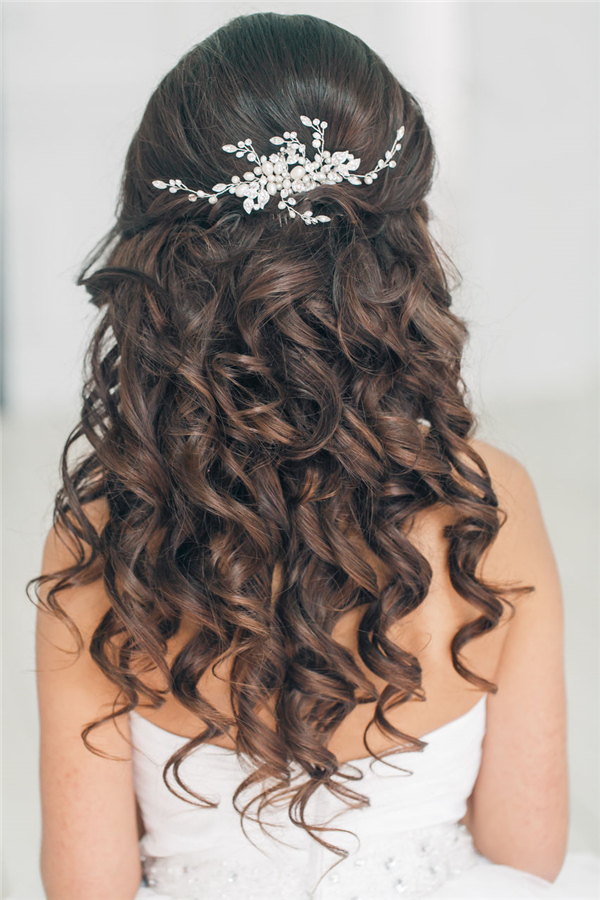 Source: www.deerpearlflowers.com
20 Creative And Beautiful Wedding Hairstyles For Long Hair
Source: www.elegantweddinginvites.com
long wedding hairstyles
Source: hairstyles-for-weddings.com
Wedding hairstyles for long hair half up half down …
Source: exsecratus.com
23 Stunning Half Up Half Down Wedding Hairstyles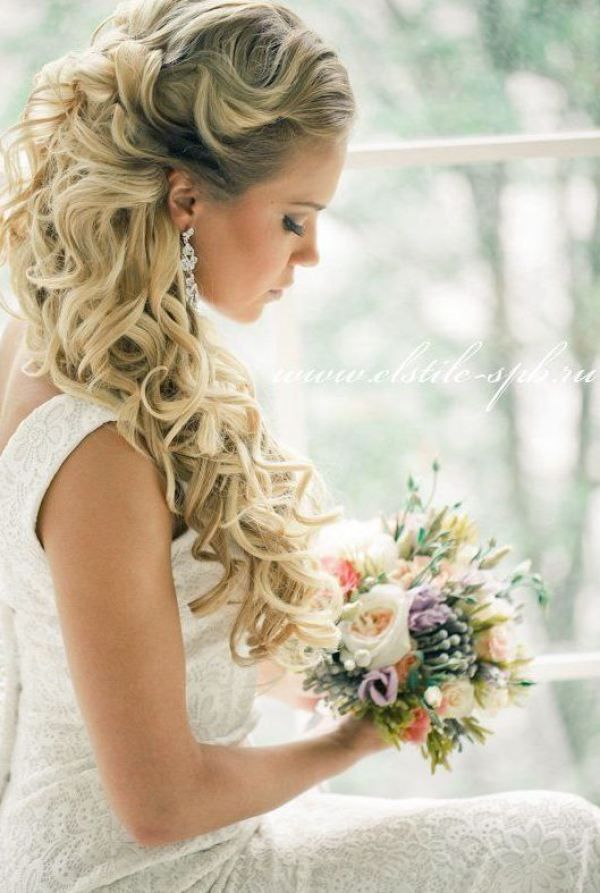 Source: www.prettydesigns.com
16 Seriously Chic Vintage Wedding Hairstyles
Source: www.weddingsonline.ie
long wedding hairstyles
Source: hairstyles-for-weddings.com
2017 Satisfactory Wedding Hairstyles Long Hair Down …
Source: techcommdesign.net
Hairstyles For Women 2015
Source: www.hairstylestars.com
Wedding Hairstyles Down Curly for Bride
Source: www.fashionfemale.net
10 Gorgeous Half Up Half Down Wedding Hairstyles
Source: www.weddingsonline.ae
Once Upon A Wedding… » Blog Archive 5 Top Wedding Hair …
Source: blog.platinumpartyevents.com
long wedding hairstyles
Source: hairstyles-for-weddings.com
Top 20 Down Wedding Hairstyles for Long Hair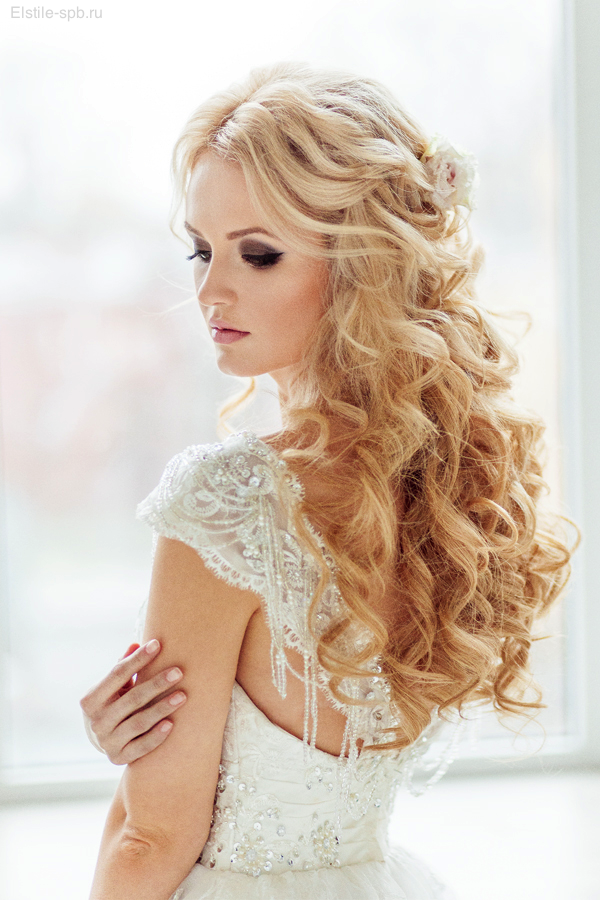 Source: www.deerpearlflowers.com
long wedding hairstyles
Source: hairstyles-for-weddings.com
15 Latest Half-Up Half-Down Wedding Hairstyles for Trendy …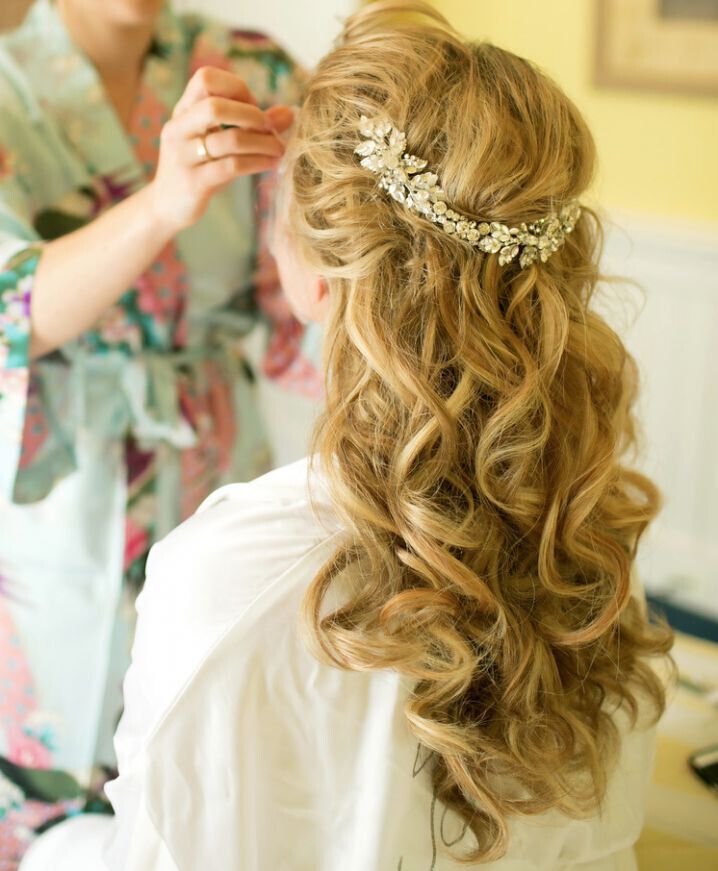 Source: pophaircuts.com