With the draw of this bound Edition I would like to thank you for this year.With your love nice comments here and on Facebook and my followers on Twitter, Bloglovin, Instagram and Pinterest, mails. I hope that my blog posts inspire you and your taste. Thank you for your loyalty! I am incredibly on's new year with you, and now on this raffle…
On the Internet you can find many inspirations. But sometimes the paper between his fingers and the smell of freshly printed pages missing. Now
there's the bound book "Wedding Mania-be inspired 2013" by wedding madness-a wonderful collection of the latest wedding trends for the coming year.
Many wedding photographers show their pictures, among them Elizabeth Messina on the cover. Wedding planners give helpful tips & advice.Everything about getting married on beautiful 346 pages. And the whole 1.5 kg in weight. Ideal for extracting idea for bride and groom and Hochzeitsdienstleister.
Photography: Luisa Brimble
Cover: Elizabeth Messina
Hair jewellery (cover): twigs & honey
& thank you Patricia of wedding madness for this wonderful book!
To the raffle:
To win, there's a copy of the book "Wedding Mania – 2013 was inspired" bywedding madness
Terms and conditions:
No later than Tuesday, January 2, 2013, 23:59, my Facebook page like and here leave a comment with valid email address. And already, you will take part in the draw. The legal action is excluded. The winner is determined with the Zufallsgenerator. NET and then posted here and I personally notified via E-Mail.
If you you don't want to rely on luck and to want to play it safe, you can use the book order at Our site.
Book review on Our site. wiesener:
Finally a wedding inspiration picture band for the German market: all top trends in countless, wonderful pictures show a beautiful mix of real weddings and styled wedding trends; whether it's vintage dream, Mediterranean flair on Santorini, classy picnic in the vineyards, Romance on a French Castle… As wedding planners such material only from North America came to us (Martha Stewart Weddings, Colin Cowie, etc.), but while the US are usually a little too "over-the-top" for German couples pictorials, the inspiration in this book hit the nail on the head. and that over 300 pages! In addition to the many creative ideas, the book stands out above all through its high-quality photography: we're excited. Two thumbs up!
The must-have for newlyweds and wedding junkies in the coming year!
Gallery
Literary Inspired Wedding With A Book Page Wedding Dress …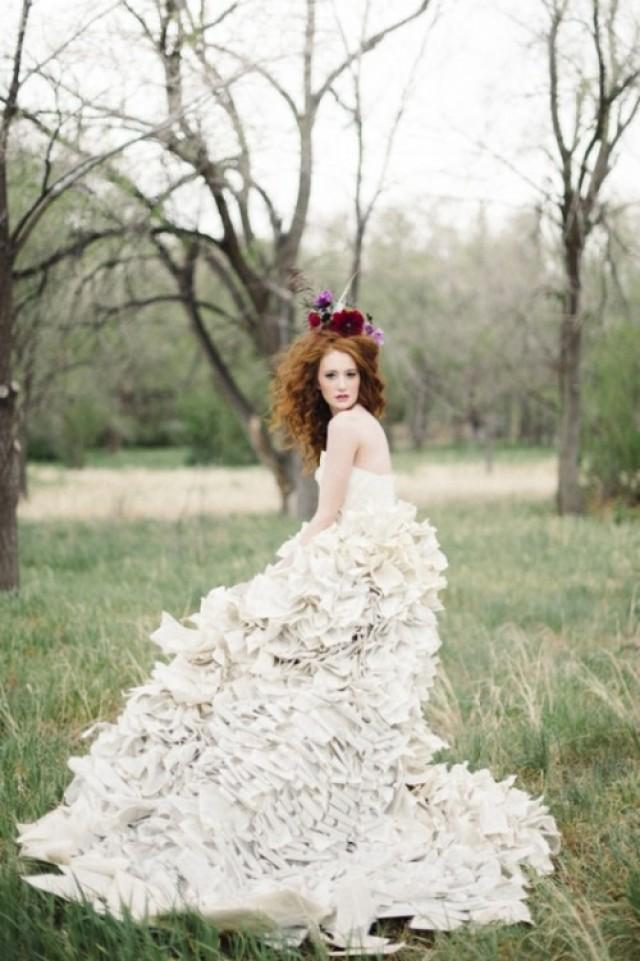 Source: de.weddbook.com
Picture Of Literary Inspired Wedding With A Book Page …
Source: www.weddingomania.com
Literary Inspired Wedding With A Book Page Wedding Dress …
Source: www.weddingomania.com
Picture Of Literary Inspired Wedding With A Book Page …
Source: www.weddingomania.com
20 Rose Quartz Wedding Bouquets To Get Inspired …
Source: www.weddingomania.com
Picture Of unique woodland wedding cakes to get inspired 16
Source: www.weddingomania.com
Picture Of romantic boho inspired wedding with a vintage …
Source: www.weddingomania.com
Literary Inspired Wedding With A Book Page Wedding Dress …
Source: www.weddingomania.com
Literary Inspired Wedding With A Book Page Wedding Dress …
Source: www.weddingomania.com
Carnival-Inspired Wedding In Brazil
Source: www.weddingomania.com
Picture Of Angel Inspired Wedding Photo Shoot
Source: www.weddingomania.com
Picture Of beautiful wedding floral arches to get inspired 19
Source: www.weddingomania.com
Literary Inspired Wedding With A Book Page Wedding Dress …
Source: www.weddingomania.com
Decor Archives
Source: weddingomania.com
Literary Inspired Wedding With A Book Page Wedding Dress …
Source: www.weddingomania.com
Picture Of boho chic wedding table settings to get inspired 4
Source: www.weddingomania.com
Italian Alps Wedding Shoot With Wildberries
Source: www.weddingomania.com
Picture Of Wedding Theme Inspired By Norwegian Fjords In …
Source: www.weddingomania.com
Picture Of Gorgeous Dip Dye Wedding Dresses To Get Inspired
Source: www.weddingomania.com
Picture Of Angel Inspired Wedding Photo Shoot
Source: www.weddingomania.com